Importing RSS Feeds
Listing page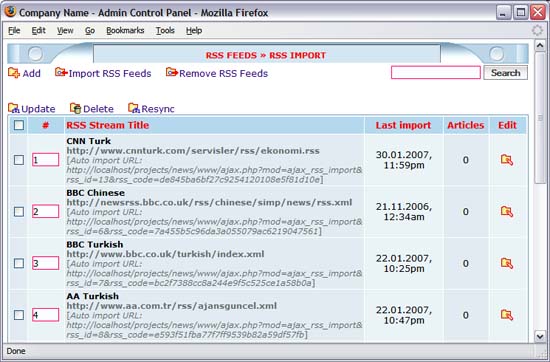 Click "Add" to add new rss stream, "Edit" to edit and "Delete" to delete existing streams.
Click "Update" to update orders of streams, "Resync" to make order numbers continuously from 1 to n.
Click "Import RSS feeds" to import articles from rss streams (you can also click on auto import url). Click "Remove RSS feeds" to remove articles which have been imported.
---
Add new rss feed/ Edit existing feed