Managing Logos
Listing page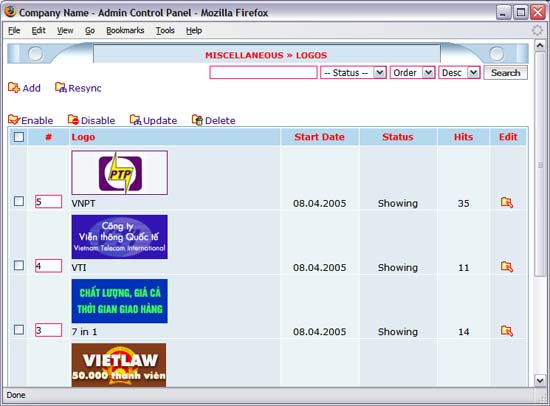 Click "Add" to add new logo, "Edit" to edit and "Delete" to delete existing logos.
Click "Enable" to enable and "Disable" to disable checked logos. All disabled logos won't be displayed on your website.
Click "Update" to update orders of categories, "Resync" to make order numbers continuously from 1 to n.
---
Add new logo / Edit existing logo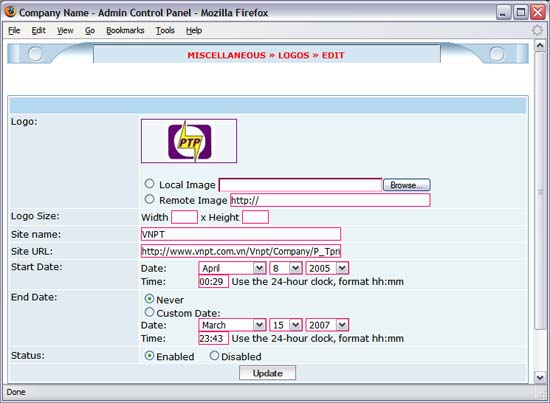 "Start date" and "End date": choose period for displaying logo. Choose "Never" if you would like the logo will be display forever.