Managing Issues
Listing page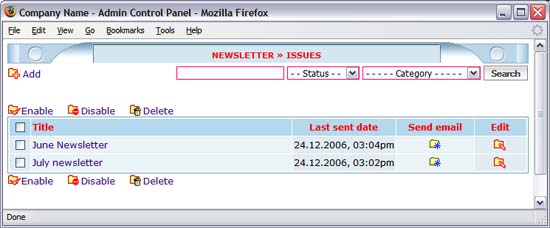 Click "Add" to add new issue, "Edit" to edit and "Delete" to delete existing issues.
Click "Enable" to enable and "Disable" to disable checked issues.
Click "Send email" to send email to users.
---
Add new issue / Edit existing issue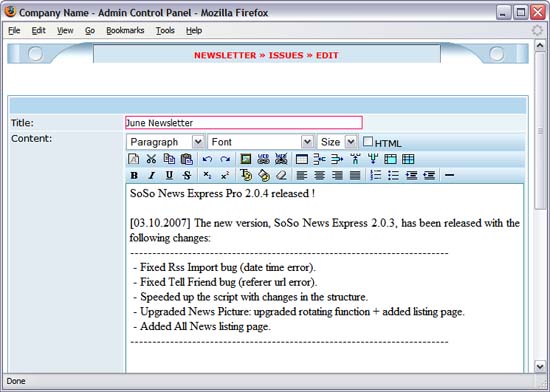 "Categories": when you send one issue to users, only ones who have registered in the same categories can receive your issue.