Managing Users
Listing page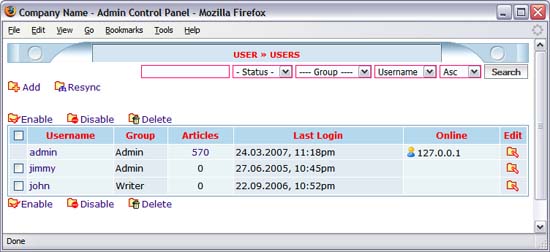 Click "Add" to add new user, "Edit" to edit and "Delete" to delete existing users.
Click "Enable" to enable and "Disable" to disable checked users. All disabled users won't be able to login ACP.
Click "Resync" to re-count and update all articles of users.
---
Add new user / Edit existing user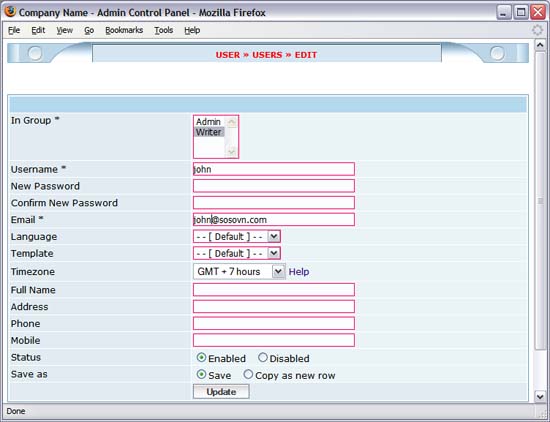 "In Group": You can press Shift or Ctrl to select more than one group.