Managing Topics
Topics are used to group related articles. When users view one article, they can see all related articles quickly.
Listing page


Click "Add" to add new topic, "Edit" to edit and "Delete" to delete existing topics.
Click "Move Articles" to move articles from checked topics to another one, click "Resync" to re-count and update articles of all topics.
---
Add new topic / Edit existing topic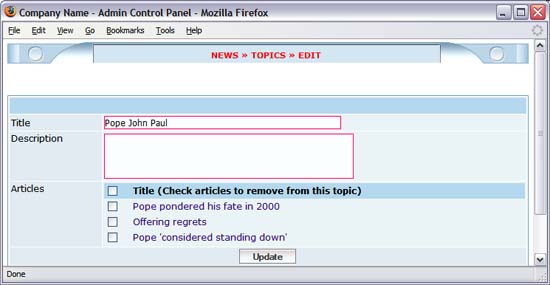 If you would like to remove some articles from topic, you can check articles and click "Update" to finish.