Managing Comments
Listing page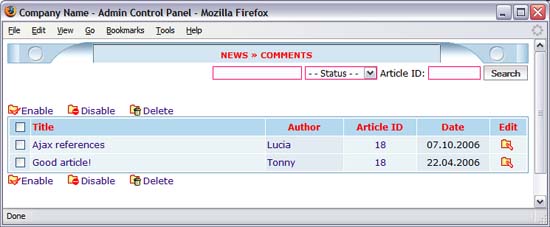 Click "Edit" to edit and "Delete" to delete existing comments.
Click "Enable" to enable and "Disable" to disable checked comments. All disabled comments won't be displayed on your website. Click on Article ID to view article content.
Type Article ID and click "Search" to search all comments of one article. You can see the article id on article listing page.
---
Edit existing comment